Welcome to Boardroom
Welcome to the CDHPCoach Boardroom. In this room, we will introduce your organization to a CDHP and help you understand how to effectively implement one and build a culture of health and wellness. Enthusiasm for the CDHP strategy needs to start in this room—leadership buy-in is essential to this healthcare cost strategy.
If you already have a CDHP, the ideas and suggestions here may help you reinvigorate your plan, fine-tune your program, and assist you in coming up with creative ideas to encourage employees to become even more invested in their health and benefits choices. An enthusiastic senior leadership team sets the pace for managers and employees alike.
Here you will find materials that will coach you in both the education and communication best practices of a CDHP. Helpful tools such as sample letters from organizational leaders, human resources, and other business leaders will help kick off the implementation of a CDHP to employees. The Boardroom helps you build a solid foundation for your CDHP and sets the stage for a highly successful program.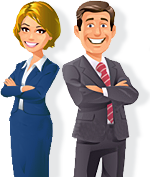 Coaches' Takeaway
You may replay the narrator, or begin utilizing the CDHPCoach on your own.

Tools & Resources
CDHPCoach's Storage Facility, where the Coach has organized and compiled a vast amount of tools and resources for you to access.

Library
Housed here are key components and information within the book, Bend the Healthcare Trend which was the impetus behind the CDHPCoach.