Welcome to Classroom
Welcome to the CDHP Coach classroom. As you may have guessed, this is where a lot of background information regarding consumer-driven health and wellness plans is available. Whether you are thinking of implementing a CDHP within your organization, you are a consumer who just enrolled in a CDHP, or you are a seasoned pro, the information located in the classroom will assist you. A CDHP is guided by three principles: transparency, responsibility, and opportunity. Once you begin feeling confident with your healthcare knowledge, you begin to shift the culture of your organization toward engagement, education, and empowerment, and the end result is the ability to "Bend the Healthcare Trend."
Whether you're looking for forms, links, PDFs, specific answers to your CDHP questions, or building a solid foundation for CDHP concept mastery, the classroom is always a great place for learning!
CDHP Coach includes quizzes, a glossary, and additional information you will find useful at any knowledge level. CDHP Coach is designed to help you unleash the power of consumer-driven health and wellness plans by strengthening your healthcare confidence!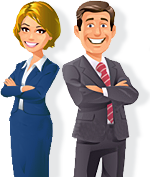 Coaches' Takeaway
You may replay the narrator, or begin utilizing the CDHPCoach on your own.

Tools & Resources
CDHPCoach's Storage Facility, where the Coach has organized and compiled a vast amount of tools and resources for you to access.

Library
Housed here are key components and information within the book, Bend the Healthcare Trend which was the impetus behind the CDHPCoach.