Welcome to Fitness
Welcome to the CDHP Coach Gym and Wellness Center. As you begin to build a culture of health and wellness, you will find strategies here to improve your organization's overall performance and lead toward increased profitability/productivity.
Taking what you may learn or research from the doctor's office, the Gym and Wellness section offers some strategies for implementing a CDHP and encouragement-based approaches to health and wellness. In a way, much like participation in an actual gym, you will take small steps to get comfortable with your program. The gains in the Gym—or specifically the gains in employee understanding of a culture of health and wellness—are a win-win for your organization and your most valuable resources—your employees.
There are also some basic items that can be presented to your employees while keeping the theme of a gym-like focus. Stretching, ergonomic office planning, organization-wide incentives for health and wellness, and creative ways to keep the culture strong are just part of the Gym's resources. Like any plan, begin with a strategy, and constantly look for ways to improve.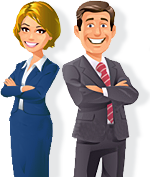 Coaches' Takeaway
You may replay the narrator, or begin utilizing the CDHPCoach on your own.

Tools & Resources
CDHPCoach's Storage Facility, where the Coach has organized and compiled a vast amount of tools and resources for you to access.

Library
Housed here are key components and information within the book, Bend the Healthcare Trend which was the impetus behind the CDHPCoach.