Welcome to Library
Welcome to the CDHP Coach Library. Housed here are key components and information within the book, Bend the Healthcare Trend, which was the impetus behind the CDHP Coach. On-line digital access to the book includes a CDHP glossary and quizzes for your personal mastery of CDHP concepts. There are a host of additional informational resources in various forms to coach you in any level of your CDHP understanding and experience. Please note that if you find a particular source of information or interesting facet about CDHP, you can link it to a spouse, friend, colleague or yourself!
The Coaches "Digital Library" contains digital publications and many collections including: webinars, podcasts, fact sheets, PowerPoints, and more!
You can search across the titles and descriptions of items and topics within the Digital Library. To find a particular topic, please type what you are looking for in your search bar to the right of this screen.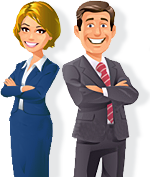 Coaches' Takeaway
You may replay the narrator, or begin utilizing the CDHPCoach on your own.

Tools & Resources
CDHPCoach's Storage Facility, where the Coach has organized and compiled a vast amount of tools and resources for you to access.