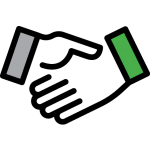 If your organization is considering adopting a CDHP, your employees' curiosity has probably been piqued by a swirl of rumors.
They've probably heard that they could spend less on health care, become healthier, and even save for the future. Along with the good rumors, though, bad ones are sure to spread. They may have heard that they'll spend more on health care with these types of health insurance plans, seek less preventive care, and forgo necessary medical care because they won't want to spend the money in their healthcare accounts.

It's your job to facilitate a plan that will help everyone at your organization become comfortable with the principles, mechanics, and language of CDHPs.   It will help you engage, educate, and empower them as consumers of health care.