Welcome to Doctor's Office
Welcome to the CDHP Coach's Doctor's Office. Going to a doctor's office may at times be intimidating—do not worry. While there will not be any medical advice given here, this is an important stop for you to fully understand what is involved in a CDHP.
The process of a doctor's visit will be slightly different from what you may be used to under a previous plan. Co-pays for one, are not necessary per office visit, and understanding your CDHP will afford you important plan awareness. The process is explained in depth within this site. With practice/utilization, comes experience. Educating you on the process empowers you to begin making changes in your healthcare. Since this may be very different from what you have done in the past, plenty of examples, diagrams, and communications are available to prepare you for using this new plan
We have even included questions you may wish to ask your doctor on a wide range of topics—surgery, specialists, next-steps, etc. Information assists you in your decision-making—be proactive!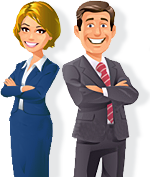 Coaches' Takeaway
You may replay the narrator, or begin utilizing the CDHPCoach on your own.

Tools & Resources
CDHPCoach's Storage Facility, where the Coach has organized and compiled a vast amount of tools and resources for you to access.

Library
Housed here are key components and information within the book, Bend the Healthcare Trend which was the impetus behind the CDHPCoach.