Welcome to Compliance Office
Welcome to the CDHP Coach Compliance Office. In an industry where rules and regulations seem to change on a daily basis, it is vital that you stay up to date on what is required to be in compliance with those rules and regulations. You need to understand both the compliance and administrative challenges you will face for a CDHP.
CDHP Coach wants you to be aware the strategies you must prepare for as you work toward your goal of healthcare consumerism and empowerment. The Compliance Office will give you an overview of the steps that are needed to ensure your specific plan is compliant with rules and regulations relating to CDHPs. The Coach will explain various compliance issues/concerns pertaining to the many facets of a consumer-driven health plan.
While not intended to be legal advice, there are many tools within this section that will assist you in navigating your plan and underscoring important compliance issues you should note.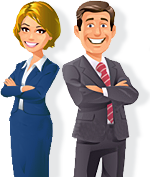 Coaches' Takeaway
You may replay the narrator, or begin utilizing the CDHPCoach on your own.

Tools & Resources
CDHPCoach's Storage Facility, where the Coach has organized and compiled a vast amount of tools and resources for you to access.

Library
Housed here are key components and information within the book, Bend the Healthcare Trend which was the impetus behind the CDHPCoach.