Welcome to Bank
Welcome to the CDHP Coach Healthcare Administrator. Think of this like a bank, with a Healthcare Administrator who manages your healthcare account.
An integral component of a CDHP is the combination of a lower premium high-deductible plan coupled with a health care account. In fact, the two must go hand-in-hand. Designing a plan that empowers consumers to manage their own money involves setting up a healthcare account.
From basic health savings product overviews (including: health savings accounts, health reimbursement accounts, and flexible spending accounts) to what is necessary in order to implement these various health care accounts, the CDHP Coach Healthcare Administrator is ready to help you understand the process. You can delve deeper into the benefits (tax and others) each type affords both you and your employees.
Finally, utilize this site to see how plans work toward healthcare cost savings, the pros and cons of each, and the ways each healthcare account operates. As always, the CDHP Coaches are always available to answer any other questions that may arise.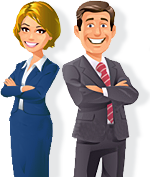 Coaches' Takeaway
You may replay the narrator, or begin utilizing the CDHPCoach on your own.

Tools & Resources
CDHPCoach's Storage Facility, where the Coach has organized and compiled a vast amount of tools and resources for you to access.

Library
Housed here are key components and information within the book, Bend the Healthcare Trend which was the impetus behind the CDHPCoach.